Præsentation - Slideshows - Rapporter
Som regel ender en given opgave med udarbejdelse af en præsentation i form af slideshows, posters, banners, rapporter, brochurer og/eller andre trykte eller elektroniske medier.
Nogen gange er præsentationen selve opgaven, når eksempelvis meget teknisk eller på anden måde kompliceret materiale skal formidles til andre involverede, det være sig ledelse, samarbejdspartnere, kunder eller andet i en form, så det kan forstås - også af uindviede.
Denne form for formidling er vokset til en af mine meget store arbejdsområder.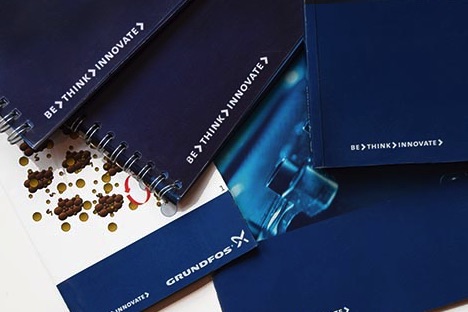 Mostly assignments ends with the work out of a presentation in the form of slideshows, posters, banners, reports, brochures and/or other printed or electronic medias.
Some times the presentation is the assignment, i.e. when very technical or otherwise complicated material is to be communicated to others involved, such as management, collaborators, customers etc. ind a form that everybody understands.
This has become one of my bigger areas of work.
Præsentationen udføres altid i tæt samarbejde med opgavestilleren, og fremlæggelsen (hvis en sådan behøves) kan udføres af mig eller af opgavestilleren alt efter ønske.
The material is always worked out in close cooperation with the proposer, and the presentation itself (if such is required) can be performed as one wishes by me or by oneself.